Problem
Display Color flickering since boot up (bios+splash screen) to Windows.
Like so: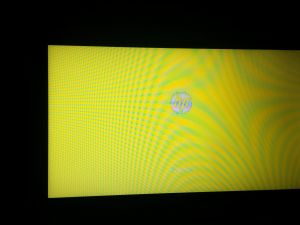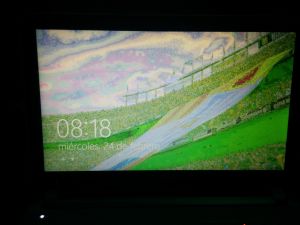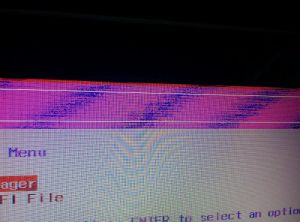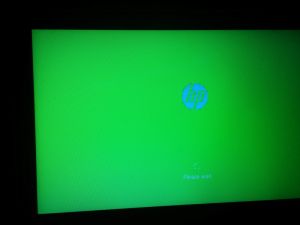 Diagnose
Since this problem didn't show up when plugging an external monitor, it had to do with something with the display cable. More accurately, the connector pins (from the display end)* had corrosion*.
A little something like this:
Solving this fucker
Safety first, disconnect battery and power cable. Connect yourself to the ground to prevent static discharge or something.
Disassembly the display.
Disconnect the flat cable, behind the display.
With a toothbrush and rubbing alcohol clear the shit out of the base and the connector pins.
Let it dry, in the mean time.
This is crucial, grab a beer.
Reassemble that shit.
Reconnect battery, power cable or whatever.
Turn on, grab another beer and  move on with your life.
Conclusion
HP sucks ass.